You don't get qualified leads from a tradeshow by just "showing up." If your company is investing time and money into attending a tradeshow, it's crucial to have a marketing and sales strategy established.
Tradeshow Marketing Strategy
Many conference attendees walk the tradeshow floor seeing a sea of the same—this means that you must differentiate your booth from the rest. There are two ways to accomplish this: through the design of both your booth and or the promotional products you give away.
When ordering your tradeshow promotional products and booth materials, you definitely want to cover the basics (retractable banners, pens, notepads, etc.), but these may not generate a sense of urgency to visit your booth, or make it appear unique! If you really want to build excitement among attendees—and in turn, gather prospect information—it's important to design your booth to be interactive and encourage conversation. In other words, don't allow the table to serve as a barrier!
Promotional Products That Won't End Up in the Junk Drawer
When you're searching for unique promotional products, it's important to choose a product that attendees will want to keep for themselves, not one that will be given to their kids or end up in the junk drawer upon their return home. It's also important to invest in items that would likely be used on a daily basis, allowing your company to remain top-of-mind long after the show ends.
Below we have listed some of our favorite promotional items that have proven effective for brand awareness among the clients our promotional products department works with. And if you're on a time crunch, don't worry! We're more than familiar with working on tight deadlines!
Stretch Card Sleeve (Cell Phone Wallet)
A popular tradeshow product that our clients have reported success with is customizable stretch card sleeves. These stretchy, silicone sleeves are applied to the back of a cell phone case with strong adhesive, serving as the perfect holder for items such as a driver's license, business cards, a room key (useful for tradeshow attendees!), or even a credit for debit cards.
By placing your company's logo on the sleeve, you have the ability to attach your brand to an item that your audience has on them at all times.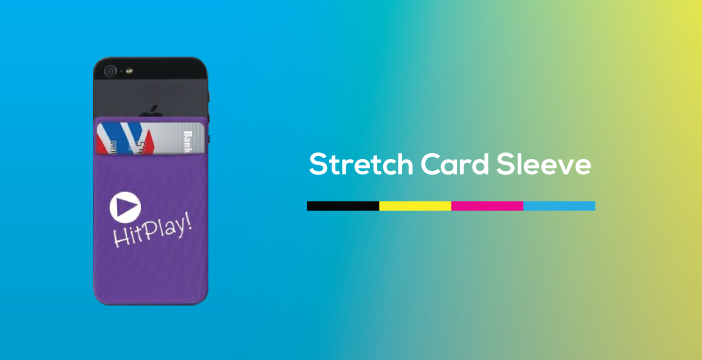 Branded Hand Sanitizer
Almost everyone has hand sanitizer nearby in a desk drawer, bag or vehicle. With a silicone case and customizable strap, this 1 oz. hand sanitizer is the perfect promotional product for your next tradeshow. Often attached to the strap of a purse or hooked on a keychain, this product literally puts your brand directly in the hands of your target audience.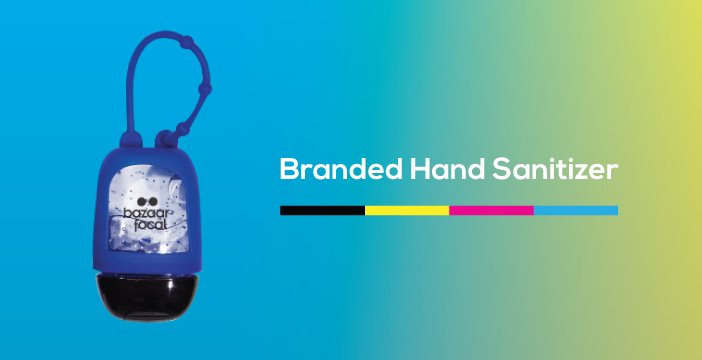 Ear Buds Combo Set
Everyone needs multiple sets of ear buds these days, whether they're used during the morning commute, for a workout, or while at the office. The Metzgers promotional products department offers a combo set that includes a plastic travel case completed with a phone stand, screen cleaner, cord organizer, and of course, the ear buds themselves.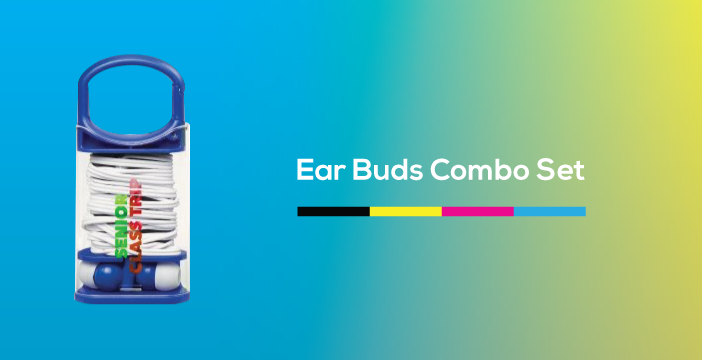 Water Bottle with Fruit Infuser
The fruit-infused water trend isn't going away anytime soon, so why not attract the attention of health-conscious consumers opting for a naturally-flavored water to get them through the day? The 28 oz. Sports Bottle with Fruit Infuser gives your company the opportunity to attach your brand to a product that becomes part of someone's daily routine. We can also say from firsthand experience that this tradeshow item definitely creates a crowd around your booth—it's the perfect incentive for tradeshow attendees to share their contact information with you.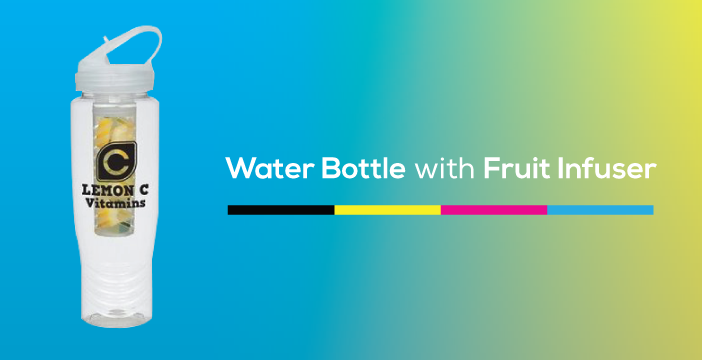 Safety Light Wristband
While we're on the topic of health-conscious consumers, the Safety Light Wristband is another unique promotional product that will help to capture the attention of conference attendees. This illuminating wrist band helps users to stay safely visible while running, walking or biking outside of daylight hours. With two light settings and an easy On/Off button, this product will definitely garner the attention of attendees.
Don't see a promotional item that would work with your target audience or industry? Visit our promotional products catalog, or contact a member of our team about your needs. We custom-source and design products for our clients, so the opportunities are endless!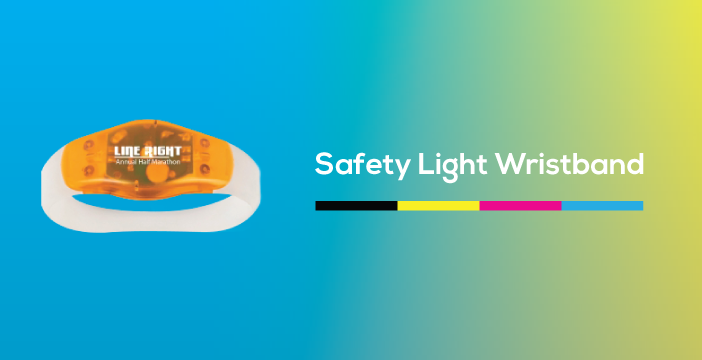 Getting the Most Out of Your Promotional Items
Once you've decided which promotional items you will utilize to increase traffic to your tradeshow booth, it's important to have a strategy to capture the contact information of those who visit.
An increasingly popular trend of tradeshow organizers is to allow exhibitors to "scan" attendee nametags for access to their company name, email address, etc. If this technology is not available to exhibitors, be sure to have a computer or tablet accessible so representatives at your booth may digitally capture contact information. Whichever method is used by your company; the most important thing is to establish the process ahead of time so you do not miss out on capturing a lead's information.
If you're ready to find the promotional product that will set your company apart, contact the Metzgers promotional products department today online or by phone at 419.861.8611. Our experienced team can source the unique promotional products you're looking for, and help make your next tradeshow an even greater success!